QUEER HISTORY WALK
with Andreas Brunner from QWIEN
MONEYFESTA21
August 20, 2021
Vienna Margareten

The walk tells about the queer activism history of Vienna, identity attributions and their problematics, political controversies, cruising and much more!
Together we trace our queer past in its different levels by showing alternative histories.
The gaps, blind spots and omissions need to be identified and closed, based on a real and lasting awareness of marginalized groups and against racism.
——————-
Museal Drag
MONEYFESTA21
July 30, 2021
Vienna Margareten
During the MONEYFESTA21, QueerMuseumVienna is, as a walking protest- and discussion platform with a historic queer bar, moving through the 5th district.
With members of Queerbase, queeralternative, VBKÖ as well as with Nazim Unal Yilmaz, Juliana Gleeson ("Transgender Marxism" ) and many more, we are discussing togehter what Vienna needs, to become more queer, to establish more queer rooms, what is necessary for a sucessful QueerMuseumVienna and which role "class" is playing in all of that.
We are networking and working on a brutally queerfeminist future for Vienna.
Meeting point is Rosa Janku Park in front of AMS Redergasse at 3pm.
We are starting with a protest sign workshop by Muniel Muniel.
Then from the Rosa Janku Park we are marching to the library Margareten in Panaschgasse and subsequently to Siebenbrunnenplatz. The closing will be then in Bruno Kreisky Park.
——————-
Have you ever thought of that?
Performative guided tour at Angewandte Festival
July 1, 2021
Flux 2 – Angewandte VZA7
Interactive body painting tour with mirabella paidamwoyo* dziruni (Queer Museum Vienna) on the thematization of physicality and movement.
——————-
Queering the Belvedere
Panel Discussion
June 18, 2021
Upper Belvedere Vienna
Presentation of the initiative to establish a place for queer art and cultural history in Vienna. Afterwards discussion of the representatives Sofie Mathoi, mirabella paidamwoyo* dziruni, Hannes Sulzenbacher (all Queer Museum) with Birgit Bosold (Schwules Museum Berlin) and the curators Andrea Lehsiak and Daniela Hahn.
——————-
how*so Vienna needs a queer museum
Presentation at kunst.wollen Festival
May 21, 2021
Online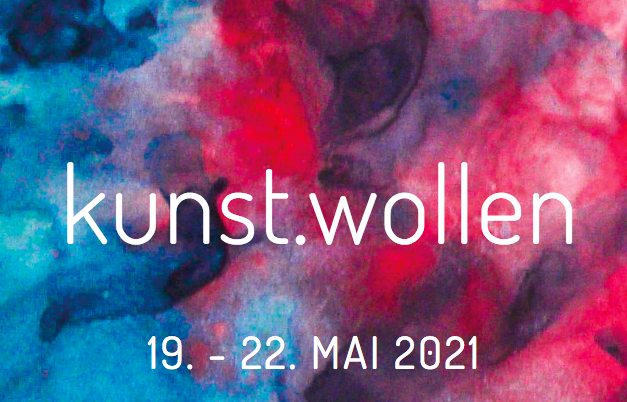 ——————-
Workshops
May and June, 2021
Volkskundemuseum Vienna
funded by WAst
We received a grant from the Queer Small Projects Fund from the WASt and organized workshops with students, which were held in cooperation with students from the Institute for Artistic Teaching of the Academy of Fine Arts Vienna.
——————-
Purchase of the V.I.P. Bar of Wiener Freiheit
In 2020, SHIFT Basis.Kultur.Wien appreciated our submission and further presentation of the initiative with a down payment, which we immediately put into the purchase of the furniture of the Wiener Freiheit: an institution of Viennese nightlife that had to close down for good in winter, but can thus at least continue to exist in our archive. We hope that the V.I.P. Bar will soon be able to be used again in its original function in new premises. So it should then refer as an artifact in combination with other set pieces to the unmistakable atmosphere of an 80s gay disco.
——————-
Disgrace Watch Dr. Karl Lueger Monument
By participating in the disgrace watch at Dr. Karl Lueger Platz, 1010 Vienna, we campaigned for a redesign of the monument and a different approach to memorial culture.
https://twitter.com/schandwache
——————-
Directorial Drag
Vienna Contemporary
September 24, 2020

For the Vienna Contemporary 2020 we built a mobile module with which we moved through the premises. The appearance of the museum became a performance in the form of a small parade on the opening day.
As heads of the Queer Museum Vienna we appeared as Directorial Drag. For this occasion we deliberately quote campe aesthetics, chose exuberant, glamorous outfits that blur boundaries between genders. With our extremely wide-brimmed hats we also guaranteed a safe distance to visitors.
The performers informed the visitors of the Vienna Contemporary 2020 about the project Queer Museum Vienna, cheerfully handed out prosecco and information material. At the same time, multiples and small gifts were offered in exchange for donations. In this way, the Queer Museum Vienna also contributed to networking among the guests and engaged people into conversation with each other. Through this performance we generated visibility not only for our initiative but also for the queer art scene in Vienna.