Spring rituals by WetMeWild
Fr, 24.3.2023 – Sun, 14.5.2023
Opening 23.3.2023; 6pm
Dates: Thu March 23rd 6pm to Sun May 14th
During the opening water nymph Justyna Górowska will perform with brunnentroll Alex Franz Zehetbauer.
This year's program of Queer Museum Vienna at Volkskundemuseum Wien will start off with a show on eco-sexuality, the importance of unpolluted bodies of water as base of all life on this planet, the consideration of natural resources such as water as legal entities which deserve to remain unharmed and in a wider sense: sustainability and its connection to queer resistance against global capitalism and thus the exploitation and destruction of the environment.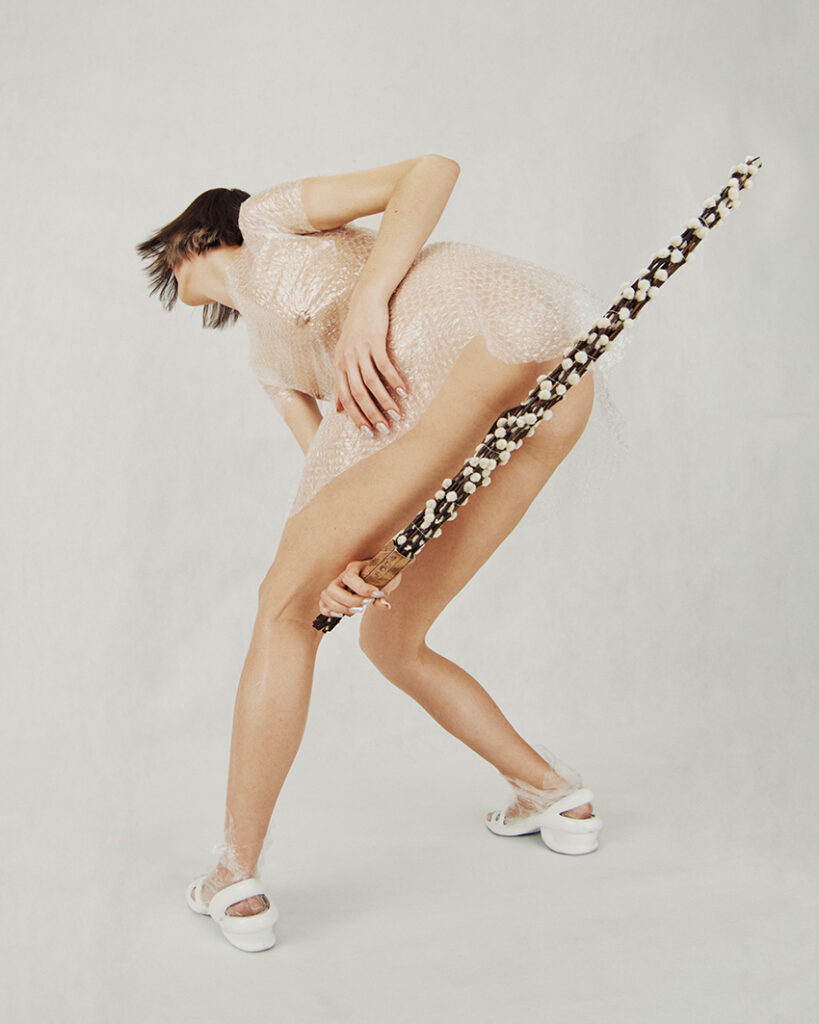 Welcome to "Spring rituals by WetMeWild", an immersive exhibition that invites you to step into the world of a Slavic water nymph. This mythical creature is a seductress with special powers, who lives in rivers and small forest streams. Her magical existence is a fantasy of freedom, passion, and sensuality.
As the March equinox arrives, the Water Nymph awakens from her winter slumber, ready to explore the world and delight in its pleasures. However, she soon discovers that her once-pristine stream has been polluted by humans, leaving her feeling disheartened and frustrated.
Despite this, the Water Nymph finds solace and pleasure in creating her toys – delightful objects made from natural materials such as sea shells and twigs, combined with technological equipment found near her stream. Each toy is adorned with engraved emoji instructions, inviting you to indulge in the Water Nymph's playful spirit and experience the magic.
So come and join us on this enchanting journey, where fantasy and reality blur and the playful and erotic intertwine.
WetMeWild is the artist Justyna Górowska's incarnation of a Slavic water nymph originating from the Lesser Poland region of former Galicia. In her work, she develops the hydrosexual movement* in the field of ecologically engaged digital art. For water themes, she reclaims Slavic mythology and makes state-of-the-art use of modern technologies.
The exhibition and accompanying collaborative performance with Alex Franz Zehetbauer (@afranzz) by invitation of the Queer Museum at the headquarters of The Austrian Museum of Folk Life and Folk Art in Vienna will take place at a particularly significant moment for the year's cycles. March equinox is a time of reborn nature and rituals meant to spell fertility (like smudging each other with flowering vittles and dousing each other with water during Dyngus Day celebrations across the Western Slavic). This is the best time for hydrosexual water nymphs to emerge from the vapors of pre-Christian myths.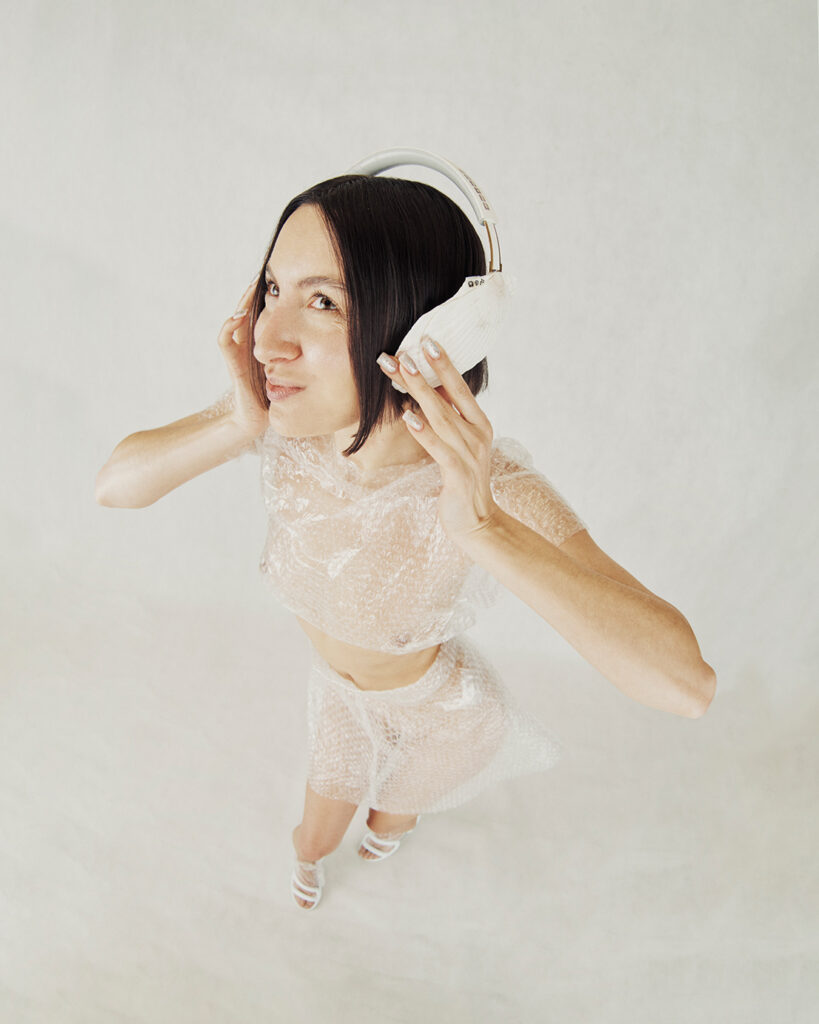 Performance was made in collaboration with Alex Franz Zehetbauer (@afranzz)
Photos made in cooperation with Paweł Wyląg (@pawelwylag)
Special thanks to Thomas Trabitsch, Alek Celusta (@akezorn) and Ewelina Jarosz (@underwater_activist).
*Hydrosexuality (Gr. Ὕδρος/hydros, Latin: hydrus – 'water'; sexuales, Latin. 'sexuality') – in the form of concepts, art, artivism – has recently begun to spread in the discourses and practices of fifth-wave feminisms. They break with the belief in the centrality of the human being on Earth, as well as with the binary concept of identity. Hydrosexual subjectivity is environmental. It combines the tenets of the ecosexual movement in art, whose founders are Californian artists Annie Sprinkle and Beth Stephens, with the hydro-feminist current, developed by a Canadian of Latvian descent, Astrida Neimanis. It plays out in dialogue with posthumanism, feminist new materialism and the problems of the global water crisis. The term was developed by Cyber nympho Ewelina Jarosz.

This exhibition is supported by the Austrian Ministry of Cultur and Art


Queer Museum Vienna im Volkskundemuseum Wien 
Laudongasse 15-19
1080 Wien
Public transport
Tram 5&33 Stop: LaudongasseBus 13A Stop Laudongasse