Zenne as a Queer Performance
A collaboration between QUEER MUSEUM VIENNA and Neuer Wiener Diwan in cooperation with Brunnenpassage Wien
1st December 2023, Freitag, 19:00, QUEER MUSEUM VIENNA
Lecture: Getting to know Zenne
Fr, 1.12.2023 19:00 Uhr QUEER MUSEUM VIENNA
Dance Performance & Artist Talk: BellyDANCE with Zadiel Şaşmaz
Sa, 2.12.2023 19:30 Brunnenpassage, Brunnengasse 71, Yppenplatz, 1160 Vienna
Zenne or Köçek were terms used in the Ottoman Empire to describe men who performed belly dancing in women's clothing. Zennes danced in different ways in different parts of the empire and were an important part of the entertainment culture. In today's Turkey, this tradition continues in a different form both in the countryside and in the big cities.
In this series of events, we will first take a brief journey through the history of Zenne, then focus on contemporary belly dance in rural and urban areas, and emphasise the potential of belly dance as a queer performance. On the second evening, we will watch a belly dance performance by Zadiel Sasmaz and enjoy a contemporary Zenne dance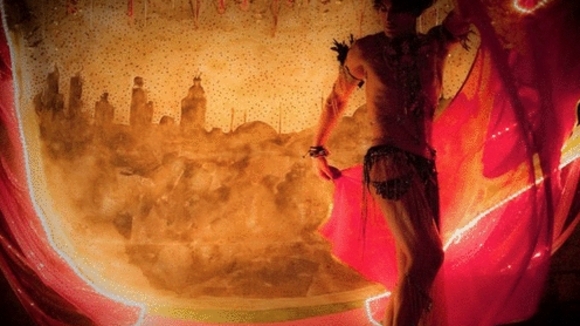 Lecture: Getting to know Zenne
1. December 2023, Friday, 19:00, QUEER MUSEUM VIENNA
Otto Wagner Areal, Pavilion C (former Direktion), Baumgartnerhöhe 1, 1140 Wien, Bus 47A, 48A Stop Klinik Penzing.
In this event, Atilla Barutçu and Mustafa Avcı will look at the tradition of male belly dancers in its historical context and report on how and why it came about and how it is performed today. While Avcı will talk about the history of belly dance and transformation, Barutçu will talk about the possibilities of belly dance as a queer performance.
Atilla Barutçu, graduated from the Middle East Technical University, Department of Sociology, in 2011. He completed his PhD in Women and Gender Studies at Ankara University. He works in the fields of critical men's studies, queer theory, art and gender and family sociology.
Mustafa Avcı received in 2009 his master's degree from the ITU Music Advanced Research Center, Music Department. He received his doctorate from the Music Department of New York University in 2015. He is an ethnomusicologist, cultural historian and composer.
*The event will be held in English.
Dance performance & artist talk: BellyDANCE with Zadiel Şaşmaz
2nd December 2023, Saturday, 19:30, Brunnenpassage, 71, 1160 Vienna
Zadiel Şaşmaz has brought together belly dance styles from different countries and traditions and developed a new, unique dance style. In addition to classical Arabic belly dance, Turkish folklore and Turkish Roma followed, including special forms of expression such as veils, cymbals and more. Influenced by these different forms of oriental dance expression, Zadiel's unique, now well-known, impulsive and expressive dance style has developed over time and is highly recognisable.
After the performance there will be an artist talk.
Zadiel Şaşmaz Zadiel Şaşmaz was born in the cosmopolitan city of Berlin. Due to his Turkish roots, Zadiel has been enthusiastic about oriental dance from an early age. His love of oriental music and the associated dance style – often referred to in this country as belly dance – became Raqs Sharqi's constant companion. Zadiel founded and runs the dance studio "Zadiraks" and is now active both nationally and internationally. Zadiel organises the oriental event "Orientalhane" and the belly dance party "Shimmi" in Berlin.
*The event will be held in German.
A collaboration between Neuer Wiener Diwan and QUEER MUSEUM VIENNA in a cooperation with Brunnenpassage.
---

This series of events is supported by:
WASt – Wiener Antidiskriminierungsstelle. , Stadt Wien Kulturabteilung und Bundesministerium für Kunst, Kultur (BMKOES)

Cooperation partner: